How Braided Wigs From Nigeria Is A Growing Fashion Trend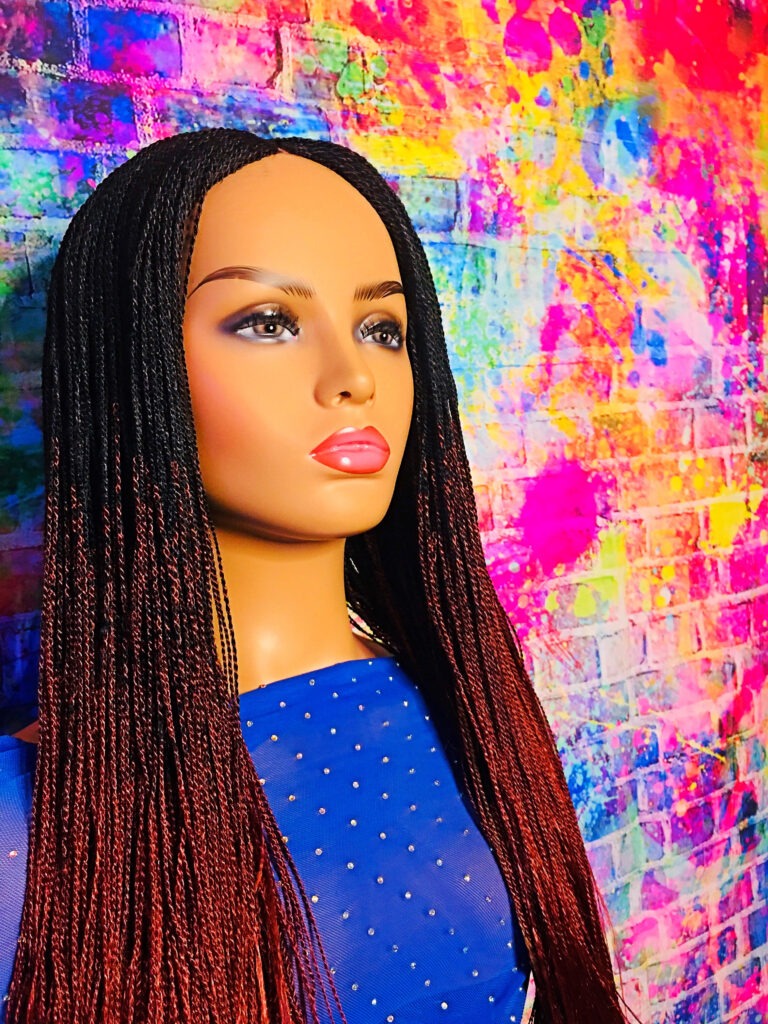 All over the world, the obsession with braided wigs from Nigeria is growing by the day. Whether it's the million braids wig, box braid wig, Fulani braid wigs or cornrows, almost every black woman has at least one braided wig in her closet! This braided wig trend was first introduced to the world by Nigerian women who wore the wigs on trips and vacations to other countries. Then social media took over in popularizing the wigs as pictures of women looking amazing in braided wigs filled Instagram and YouTube timelines!
If you've also noticed this growing trend, you're probably wondering what is so great about braided wigs. Besides its obvious aesthetic appeal, what other else has women so obsessed with this style of wig? Let's look at the reasons below!
Zero time spent in the salon
You probably love wearing braids but hate how much time it takes to get installed. Depending on how many hands are getting your braids done, braids can take 7-9 hours to get completed. Braided wigs save women from this stress.
Once you've purchased the wig, all you need to do is wear and secure it, lay your edges and you're all set to go! This ease that comes with braided wigs is one major reason it is a growing fashion trend.
You must have heard the popular saying that beauty is pain and also know that installing braids is proof of this saying. Braided wigs, however, save you from the pain that comes with making braids.
With braided wigs, you don't have to worry about overstretched scalps or tossing and turning with a headache for nights. Also, you can get wigs in all your favorite braids styles like million braids and cornrows and know you won't feel a thing when you have them on!
Braids sometimes cause a strain on the scalp and along the hairline which subsequently leads to hair loss. The more frequently you braid your hair, the higher the risk of hair loss. Braided wigs ensure you can enjoy the beauty of braids without suffering hair loss.
No woman wants her to lose her hair or hairline if they can help it, so the moment they find out about braided wigs, they grab them with their two hands! Of course, the trend will be growing rapidly.
While there are people who do not mind wearing the same hairstyle for months, some quickly get tired of them. However, a woman who gets braids installed on Monday and gets them uninstalled on Wednesday, only to install them again on Friday will be risking a massive hair loss. Braided wigs allow women wear braids whenever they want and take them off on days when they just want to enjoy their natural hair.
Numerous styles and colors
Braided wigs come in a variety of styles and colors. You can get braided wigs in colors that range from hot pink to blue, grey, purple, black, or blonde. This makes them stylish and fashion-forward items. With braided wigs, you can make fashion statements without needing to change your personal style!
Nigerian hairstylists are experts when it comes to making braided wigs, especially since the style has been in the country for decades. This makes them the first option people consider when seeking durable and expertly made wigs. This is also why these braids are quickly becoming a major fashion trend.